IED Odisha was established in the year 1987 with the objective to inculcate the value of entrepreneurship in the educated unemployed youth in the state and to motivate them to enter into self-employment. Since its inception the institute has trained more than (1.2 Lakhs entrepreneurs) in various fields with success rate 30%. Over the year the institute has diversified its activity in order to provide support, facilities to prospective and existing facilities to entrepreneur.
The institute have set up intellectual property facilitation center since August, 2017 in order to promote IPR awareness as well as provide hand holding support to MSMES/STARTUP for patenting their products. The livelihood business instructor (LBI) on food processing set up in the institution premises since August, 2017 has been providing hands-on training to prospective entrepreneurs on food processing Machines and providing productions facilities to the trainees /incubates till they are enabled to set up their own units .The Institute has been declared as a Nodal Agency under SFURTI ( full form) scheme of Ministry of MSME ,New Delhi since 2016 and assisting up gradation of skill and technology in handloom and handicraft clusters with the help of implementing and technical agencies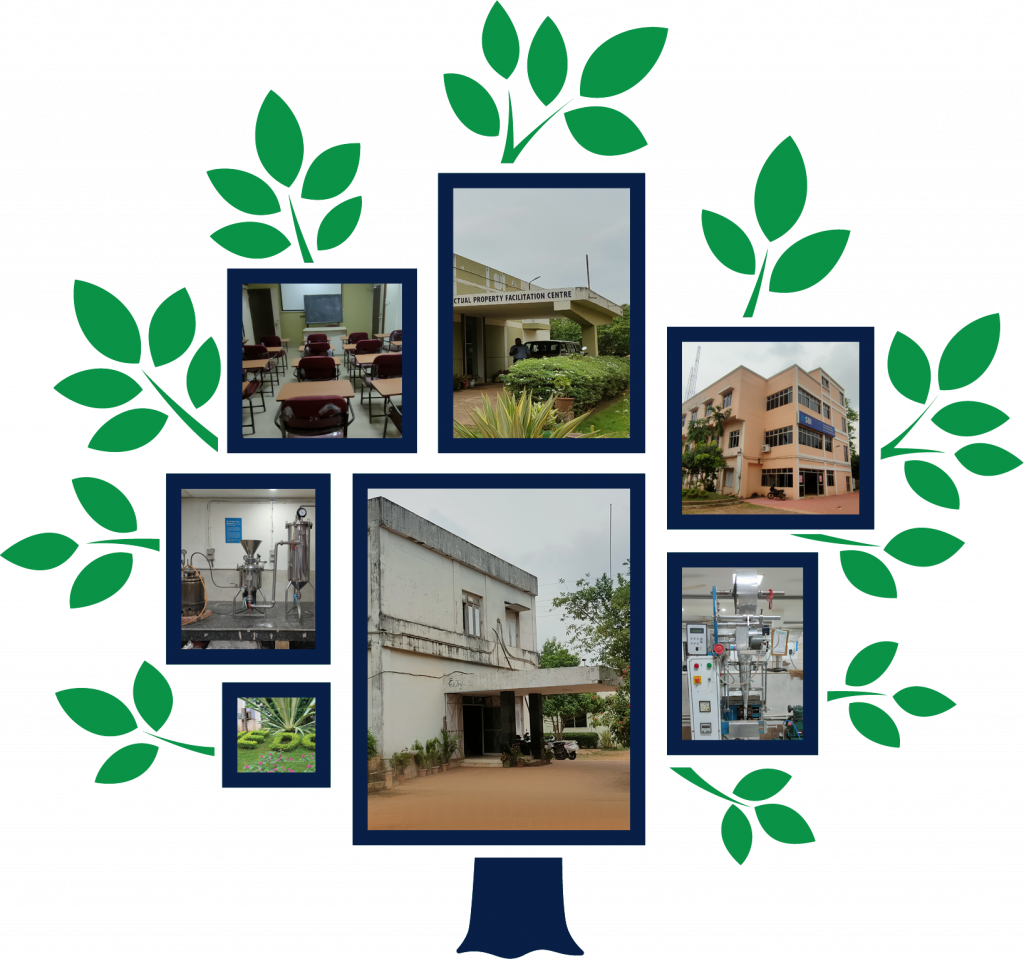 The institute has been running an Integrated Masters in Business Administration course (IMBA)/BBA which focus on entrepreneurship since 2009 development to orient young boys and girls to take up entrepreneurship as a career. The institute has been declared as the start-up secretariat of Govt of Odisha to implement Odisha Startup policy. Thus the objective is to enable the institute to walk as a national pace setter in entrepreneurship educations, consultancy and research & development in areas relating to entrepreneurship promotions.